Changing People's Lives
Listen to audio from the South Carolina Business Review that aired on South Carolina Public Radio 4/28/16 and featured Rosemary Hedden, Work in Progress, Inc.


Latest News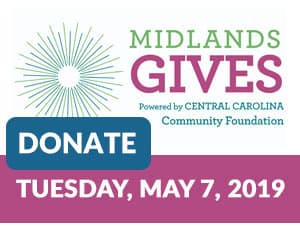 Work In Progress Changes Lives Through Employment - Sisters of Charity Article
Connect With Us on Social Media
We've gone social! Visit our Facebook page and our Twitter page to connect with us.
Shop Amazon and Support Us!
Shop at Amazon and help out Work in Progress! We've partnered with AmazonSmile. Support us everytime you shop. Click here to learn more.
Work In Progress
Where Work
Is Progress
We provide individual placement and intense job coaching for individuals who have been diagnosed with mental illness within Lexington and Richland Counties.
Referrals to Work In Progress for these services can be made only through Lexington and Richland County Mental Health Agencies. The key to our successful program is and has always been the dedication of our 'work candidates'. With much dignity and respect the people who we serve are given the title of work candidate as opposed to client, patient, etc. as they are coming to us for employment assistance, not mental health services.
Latest Blog Articles